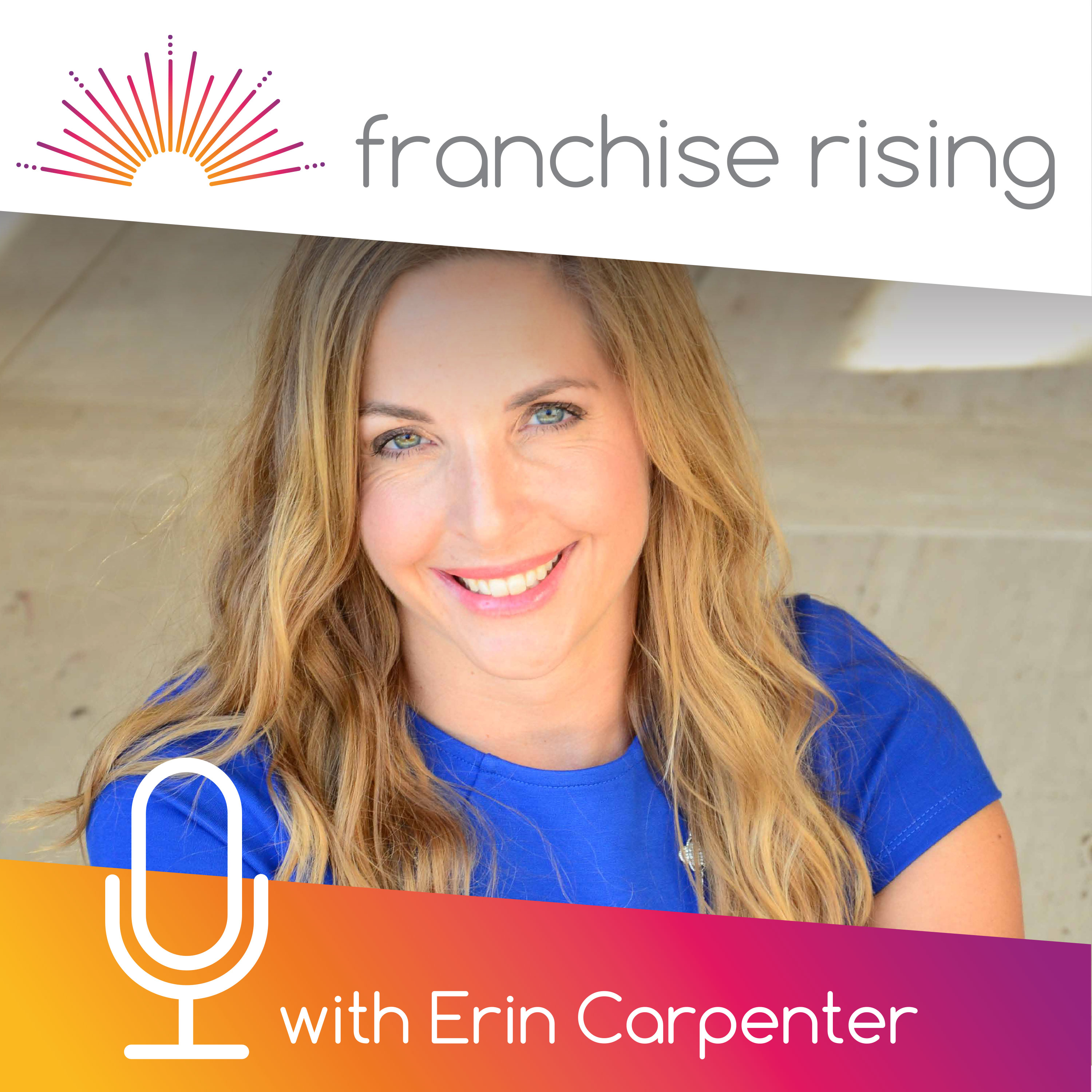 We are so excited to have Laurie Spivack, President of Goodbye Graffiti USA, on our show this week, especially since Goodbye Graffiti USA is one of our sponsors.
Listen to hear about Laurie's path from stay at home mom to president of a franchise, and get details about her business. You may be surprised - even though it sounds gritty, it actually is an amazing, value-based business that's a great opportunity for women.
What We Cover
 * Introducing Laurie Spivack, President of Goodbye Graffiti USA
 * Laurie's journey from stay at home mom to Goodbye Graffiti USA
 * The factors that motivated Laurie's entrepreneurial path
 * What it takes to be a successful Goodbye Graffiti owner
 * How she gets business
 * A franchisee's role in her Goodbye Graffiti business
 * The factors that set Goodbye Graffiti apart from the competition
 * The best locations for a Goodbye Graffiti franchisee
 * Qualities of the ideal Goodbye Graffiti franchisee
 * Expected investment required to buy a Goodbye Graffiti franchise
 * Erin's three questions
Resources We Mention
Get Inspired by Laurie
 * "The idea that I could create a job for somebody that is challenging and satisfying, and that I could help to increase somebody's quality of life was very motivating to me."
 * "I'm not interested in having 10,000 Goodbye Graffitis in the United States. There's going to be a limited number, and I want all of my franchisees to have the opportunities to reach their professional and personal goals."
 * "One of the things that I've learned about franchising is that, in order to start your franchise, you pay a franchise fee and then you pay royalties based on your revenue. So, if there is a franchise brand that's making their money from franchise fees, that's not sustainable, and that also creates a scenario where they have to keep selling franchisees in order to stay profitable. That's not a successful model. I don't use the franchise fees to run the business. The royalties run the business, and that's how a successful franchise ought to work."
 * "Culture is a big thing for me. I come from a culture where trusting in other people's abilities is important, and also supporting people is important. That's one of the things that I bring into my business. One of my goals is to allow people to reach their potential and support them as they do that."
 * Of course revenue's important, but I kind of feel that if I support the people then the revenue's going to come because I'm supporting them to be successful and to reach their goals."
What Do You Think?
We'd love to hear from you! Share your thoughts on Facebook or Twitter, or leave a review on iTunes. Your honest reviews help others discover the series and start their franchise journeys.
Let's Stay Connected
Subscribe to the show to hear more episodes like this!